A Formulation Based On Decades Of Medical Research, Plus Centuries Of Naturopathy Around The World:
The ProSolution Pills™ formulation combines:
The best current medical research in the study of men's sexual health.
Centuries of naturopathy from around the world to improve men's overall sex drive and functioning.
We used this combination to create a daily supplement for male enhancement we guarantee to produce harder, more frequent erections with more satisfying orgasms, increased confidence, and a noticeably higher interest in sex.
It Contains, Quite Frankly, The Very Best Male Potency Ingredients That Money Can Buy
ORDER YOURS TODAY
ProSolution®
Ingredients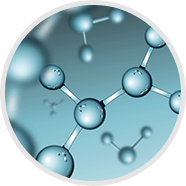 Solidilin™
One component in the Solidilin compound has been shown in numerous studies to improve sexual motivation. In a study by The School of Pharmaceutical Sciences at The University of Science Malaysia, the results showed significant enhancements in the sexual functioning of middle-aged rats. This compound also contains L-Dopa, the precursor to dopamine, which is the pleasure-giving neurotransmitter in the brain.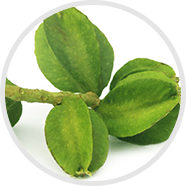 Arjuna
Used mainly in cardiovascular health, Arjuna is an important component of a healthy sexual lifestyle.
Regulating both blood pressure and heart rate, this herb works to pace the body, which has been seen to be an incredibly beneficial trait during sex.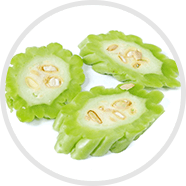 Momordica
Along with acting as an incredible aid to those with diabetes and indigestion, Momordica has also been shown to reduce body fat, thereby increasing body testosterone levels.
This shrub with fruit known as Bitter Melon is a fantastic source of vitamin C. In studies in rats, it has been shown to promote anti-spermatogenesis, acting as a natural contraceptive.
Additionally, Chinese researchers have found that it contains proteins that show promise in promoting anti-HIV activity.
Apigenin and Amla
Apigenin is a powerful citrus bioflavonoid and Alma is one of the world's richest sources of Vitamin C. This combination is important because bioflavonoids work synergistically with Vitamin C to improve blood vessel health for greater blood flow. Together these natural sexual "superchargers" boost the function of your sexual organs for amazingly great sex.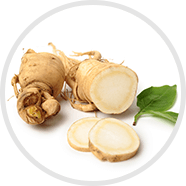 Korean Ginseng
Korean Ginseng has been proven in multiple clinical studies to dramatically increase erection rigidity, thickness and erection function. It also improves libido and overall sexual satisfaction in men with erectile dysfunction.
A double-blind study by The Department of Urology at The University of Ulsan College of Medicine, Asan Medical Center in Seoul, Korea, "The efficacy of korean red ginseng in patients with erectile dysfunction: a preliminary report," concluded that Korean red ginseng can be an effective alternative for treating male erectile dysfunction.
A key ingredient of Ginseng is ginsenoside, which alters blood flow to the brain and penis and can build blood and sperm. Russian scientists have reported and recorded that Ginseng stimulates both physical and mental activity, enhances athletic performance and has a positive effect on the sex glands.
Useful for combating non-medically caused impotence, Ginseng helps normalize blood pressure while rejuvenating and revitalizing the body. The traditional use of Ginseng is to overcome general weakness and deliver extra energy. It also has aphrodisiacal powers.
Cordyceps
Cordyceps has a significant and positive effect on men's overall desire for sex. Two independent human trials have proven that it can boost sex drive in 62 to 65% of participants. (J. Administration Traditional Chinese Med 1995; 5(suppl):23-24; Traditional Chinese Patented Medicine 1988; 9:29-31)
It can also increase testosterone production, thus aiding tremendously in sexual enhancement. In a study of mice given Cordyceps, plasma testosterone levels were significantly increased in both three-day and seven-day trials. Testosterone is directly responsible for the development and maintenance of the sex drive in males.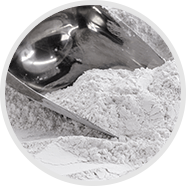 Zinc Oxide
Zinc aids in sperm motility and quality. It also is important in the metabolism of testosterone. Zinc, in the form of zinc oxide, is easier for men to tolerate than other forms.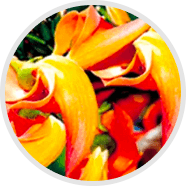 Butea Superba
A clinical trial shows Butea Superba works for 82.5% of men suffering from erectile dysfunction. It produces a significant improvement in their sexual function, libido, and quality of their sexual experiences. (Asian Journal of Androl 2003 Sep; 5: 243-246)
This herb is native to Thailand where the locals regard it as an aphrodisiac. Butea Superba grows in the deciduous forest and Thai men have long used it to help with sexual rejuvenation and vigor.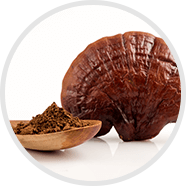 Reishi Mushroom
Reishi mushrooms increase stamina and energy. Reishi has anti-allergic, anti-inflammatory, anti-viral, antibacterial, and antioxidant properties. It can also lift the mood and increase one's sense of spirit and vitality. All the benefits of Reishi translate perfectly to the bedroom.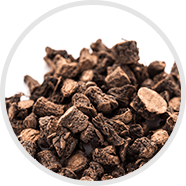 Curculigo
Traditionally used an aphrodisiac, medical science is now backing what men throughout Asia have known for centuries. Curculigo has a significant impact on erection quality and sex drive, and also shortens the time between erections. (Fitoterapia, Volume 78, Issues 7-8, Dec 2007, 530-534.)
Curculigo grows in the Southeastern part of India and is a safe and natural aphrodisiac that people use in Ayurvedic medicine and Chinese traditional medicine. Some people tout it as a natural alternative to Viagra and hail it for its many beneficial qualities.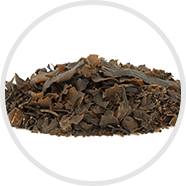 Bladderwrack
A type of seaweed found on the Atlantic and Pacific coasts, Bladderwrack contains iodine so it can promote thyroid health. It is also helpful in cases of high cholesterol, arteriosclerosis, obesity, and exhaustion.
A healthy thyroid streamlines the metabolism, making it more efficient and effective. A healthy metabolism is an integral part of both erection enhancement and sexual well-being.
Drilizen™
Drilizen is a proprietary compound that contains the active ingredient, "protodioscin," which increases the secretion of the luteinizing hormone, also known as interstitial cell-stimulating hormone. This hormone regulates the secretion of testosterone from the Leydig, or interstitial cells in the testes. (Study by The School of Pharmaceutical Sciences, University of Malaysia)
Drilizen also helps to increase nitric oxide levels, which may prolong erections through coronary vasodilation. Nitric oxide also relaxes vascular smooth muscle via parasympathetic stimulation, which allows blood to flow to the penis and reach erection rapidly.