Doctors Agree – ProSolution® Pills is
an Excellent Choice For Male Enhancement
The ProSolution® Pills System has earned the enthusiastic endorsements and reviews of doctors, herbalists, and independent consumer review sites.
That's a claim that very few male enhancement supplements can make.
In fact, these doctors not only recommend the ProSolution System, but they've also offered signed testimonials and video proof of their endorsements.
A Formulation Based on Decades of Medical Research
And Centuries of Naturopathy Around the World
"For men wanting to reach optimal performance in the bedroom, there is now a breakthrough product to help improve their sexual health. Prosolution Pills is a safe and effective formulation with high-quality, all-natural ingredients that have been proven to provide bigger, thicker and harder erections, increased stamina, a jump in sex drive and the ability to achieve multiple orgasms.
Every man who has experienced declining sexual performance, along with their partner, knows that it is a huge disappointment when the timing is perfect, but the mechanics aren't working. The man feels inadequate and the female feels unwanted. The lack of physical connection can lead to negative feelings in other areas of life. Rather than just accepting this fate or taking risky drugs that have endless possible side effects, men can now turn to Prosolution Pills, a comprehensive formula addressing many aspects of male sexual health.
Prosolution Pills works so well because each ingredient has its own set of benefits. Ginseng improves circulation to enhance erections and it spurs the release of necessary male hormones that increase libido. Tongkat Ali enhances testosterone release, is a potent aphrodisiac and improves sperm quality.
Bladderwrack reduces excess estrogen and has traditionally been used to boost libido. Cinnamon normalizes progesterone and other hormone levels. Amla and reishi mushrooms optimize the immune system and act as strong antioxidants. Several other ingredients have additional benefits, each adding to the potent effect of Prosolution Pills.
Many men don't realize that all of the popular erectile dysfunction drugs only treat the circulation aspect of sexual health, leaving libido, hormones and oxidative stress untouched. In contrast, Prosolution Pills addresses every part of the reproductive system and has no significant side effects. I recommend Prosolution Pills pills to any man interested in restoring and optimizing libido, erections, stamina and sexual confidence.
-Dr. Karen F. Vieira, PhD, MSM
A Formulation Based on Decades of Medical Research
And Centuries of Naturopathy Around the World
"ProSolution® and the ProSolution® family of products offer one of the few systems I would ever prescribe to my patients.
In my years of experience as a medical herbalist, countless men have come to me looking for a male enhancement program. Since its inception, ProSolution has revolutionized the personal enhancement industry.
The ProSolution program is making an incredible difference in my patient's lives. That is why it is undoubtedly one of my most popular treatments.
Of the men who have taken the treatment, each has reported amazing changes in confidence, self-image and overall well-being. I gladly give this system my full endorsement and recommend it."
-G. Alexander M.I.H Medical Herbalist
Order Your ProSolution® Today!
No Prescription Required!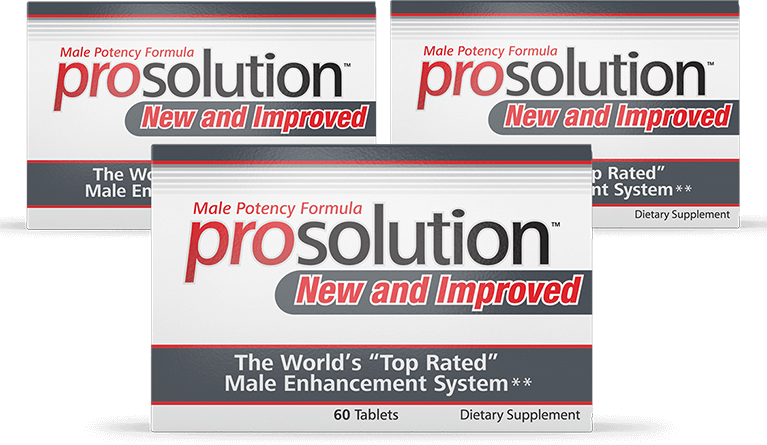 Get Free

Shipping

On Select Orders

Order Now